Our Home Health team is comprised of dedicated nursing staff as well as physical therapists, occupational therapists, speech therapists, wound specialists, and home health aides who will assist you or your loved one by delivering quality and compassionate care in the comfort of your home. Our Home Health Care is accredited by ACHC.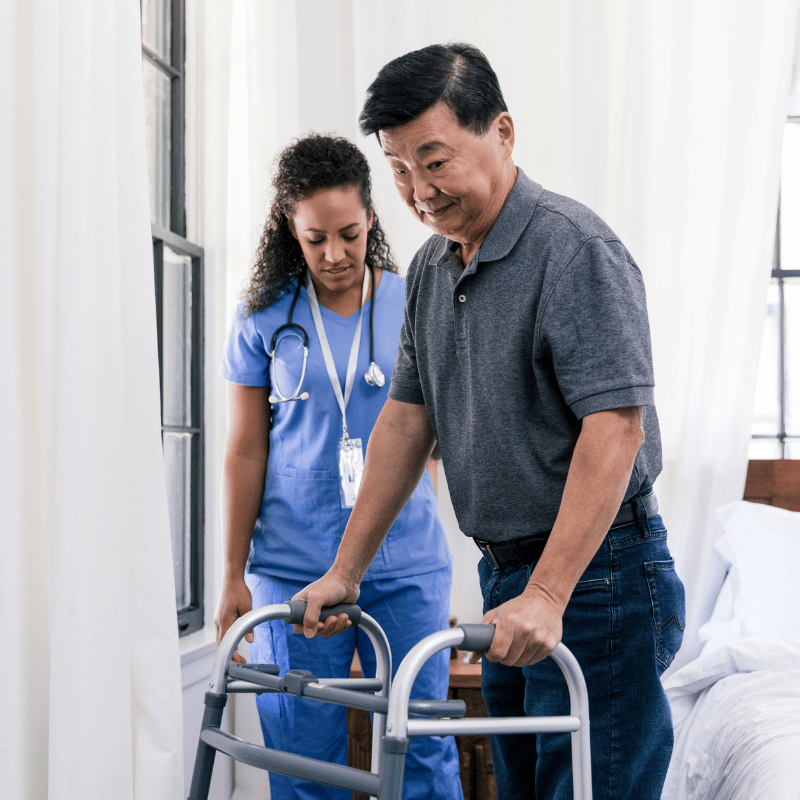 Home Health Care Personalized for Your Needs
We offer a variety of services for Home Health including the transition from skilled care to home care, chronic disease management, medication management, wound care, infusion therapy, medical social work, patient/aid training, Alzheimer's and dementia care, and nutritional consults.
Skilled Nursing

Skilled nurses will help with disease and medication management, post-surgical care, wound care, IV medication administration, at-home blood draws, coumadin management, with at-home INR readings, education, and self-managed care to prevent re-hospitalizations. 

Physical Therapy

Physical therapy can include a home safety assessment, gait training and strengthening exercises, post-surgical rehab, and home exercise programs.

Occupational Therapy

Focus on activities of daily living such as bathing, showering, meal prep, fine motor skills, and home exercise skills.

Medical Social Worker

The medical social worker can assess the client's full range of needs and help access services and resources to improve their quality of life. He/She can also coordinate with other providers and offer ongoing support and education. 

Home Health Aide

A home health aide assists with personal care, bathing, light housework, and meal prep. 
In addition, we are proud to offer the following:
Certified Wound Specialist

A certified wound specialist will work in conjunction with our local wound care centers to ensure quality healing at home. He/She can help with wound vac management, complex wound care, and diabetic ulcer management.

Speech Launguage Pathologist

A speech language pathologist assesses and treats speech, language, and fluency disorders as well as treats clients who have trouble swallowing conducts swallow evaluations, and provides diet modification recommendations. 

Care for Dementia Patients

Our experienced and trained caregivers provide the highest quality of care to our patients and treat their families with kindness and consideration. Our goal is to help individuals and their loved ones live happy and fulfilling lives without leaving the setting of their own home, where they feel most comfortable. 
Services are provided, referrals are made, and employment actions are made without regard to race, gender, gender expression, sexual orientation, color, national origin, culture practices and beliefs, ancestry, religious creed, economic status, disability (mental or physical), marital status or age.